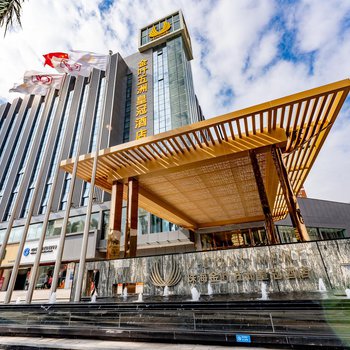 The Golden Leaf V-Continent Hotel (Zhuhai Gongbei Port) is a great choice for guests looking for accommodation in Zhuhai, having been recently opened in 2021.
The hotel is conveniently located just 800m from Zhuhai Railway Station and 43km from Zhuhai Jinwan Airport. With LianHua Lu ShangYeJie, GongBei BuXingJie and Gongbei Lotus Pavilion all within a short distance, there is no shortage of things to do in the area.
This hotel makes a great place to kick back and relax after a long day of sightseeing. This Zhuhai hotel features parking on site.
According to our trusted guests, the facilities at this hotel are first-rate. This hotel is a popular accommodation for guests traveling for business.